CORIAN® Colours
Use the options on the left to search or filter the Colours
We work with designers, artists, architects, and industry experts to offer the most versatile selection of colours available in contemporary surfacing. Explore all the colours of Corian® in the tool below. Take advantage of our free sample service by ordering your preferred colours online. We're certain you'll find the right colours for your design.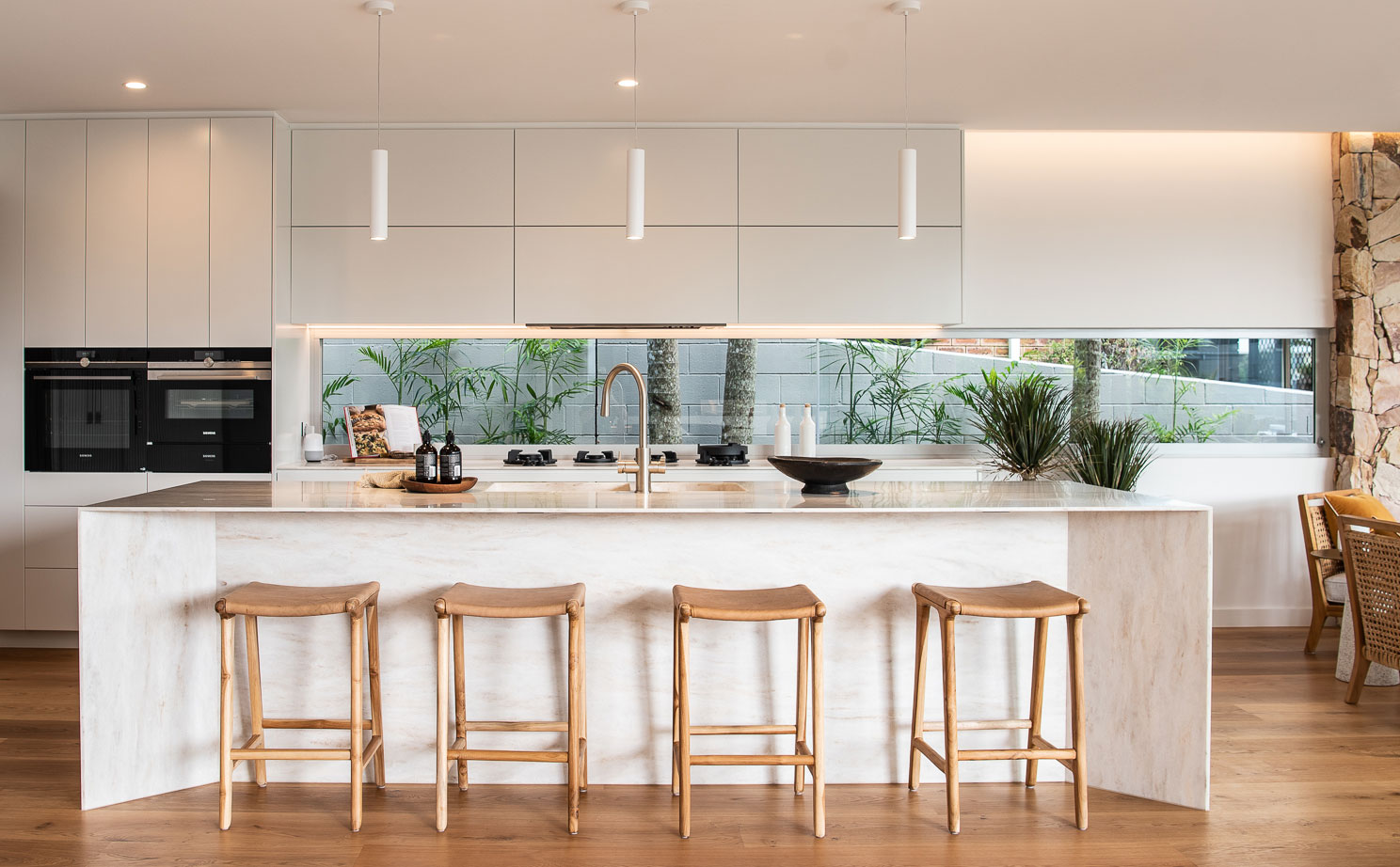 SELECTING THE
Ideal colour of Corian®
To ensure you gain the greatest satisfaction from owning and living with Corian®, please consider the following information when selecting your colour: When choosing your colour of Corian®, keep in mind that like most materials, dark, heavily pigmented colours are more sensitive and require more care and attention to maintain their look.
Dark colours of Corian® tend to show every day wear and tear, including light scratching, more readily in high use horizontal areas (eg. kitchen benchtops). These colours are marked with an asterisk (*). To ensure we meet your expectations, customers should be aware of the extra care needed. Scratching is not considered a product defect and hence not covered by the 10 – year warranty.
With Corian® you also have the choice of three finishes – matte, satin (standard) and gloss. To achieve a finish that is easy to maintain, a matte or satin finish is recommended. Your long term satisfaction with Corian® is important to us.
Please consult your Corian® specialist or the Corian® Customer Service Centre on 1300 795 044 when choosing your Corian® colour and finish.